Toshia Shaw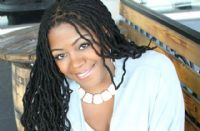 I WAS JUST LIKE ANY OTHER ORDINARY GIRL WHEN I PULLED INTO THE PARKING LOT OUTSIDE THE BAR, BUT BY THE END OF THE NIGHT I HAD BEEN TAKEN AGAINST MY WILL AND FORCED INTO SEX SLAVERY.
But my story isn't about human trafficking or the sex trade.
It's about what happened after the story which, in a lot of ways, was way scarier and now holds a lot more significance for me.
You might ask why?
Well, because when you experience an event as traumatic as I did, your old outlook on life – your normal – is taken away and you have to learn how to live, love and trust all over again.
If you're reading this now, you probably have an old wound. A story. A traumatic event in your past that stopped you in your tracks, took away your normal and left you existing instead of truly living.
The chances are you've been unable to move past your trauma because, until now, no one has been able to show you the way through.
Visit Toshia online at www.toshiashaw.com and join her live Sundays at The Intersection to learn how to start living and loving again.
The entire MasterClass team is here to serve you! We take our mission very seriously and are honored to serve the wonderful families of The Intersection. Whether you are a first-time attendee or a regular, our team is excited about serving you and helping you to experience Love Beyond Belief.