Pastor Will Rucker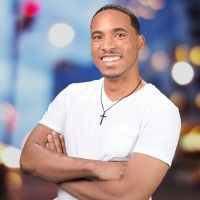 Once in a generation, a voice emerges that revolutionizes the world as we know it. Will Rucker is this generation's voice. As a voice of clarity in the midst of confusion and a light shining through cloudiness, Will "The Voice" Rucker offers the hope of love to a world in need.
Will brings together all faiths and all people, welcoming them into an experience with Divine Love which brings about radical transformation. During our Sunday Gatherings, classes, events and activities, he strives to awaken the love that dwells within us all.
Based on the teachings of Jesus and other revolutionary prophets, Will helps people of all backgrounds to release old thoughts and behavior patterns and open up to a new way of being created by love. Join our Sunday MasterClass & Conversation to experience "Love Beyond Belief".
The entire MasterClass team is here to serve you! We take our mission very seriously and are honored to serve the wonderful families of The Intersection. Whether you are a first-time attendee or a regular, our team is excited about serving you and helping you to experience Love Beyond Belief.